« Monastère » agricultural tunnel
« Monastère » agricultural tunnel
It's a truly affordable storage and shelter solution for your farm equipment, fodder and your cattle. The arches and bridging pieces are made of perfectly balanced round tubes for optimised strength and are made exclusively of the best European steels.
Presentation of the « Monastère » agricultural tunnel
Galvanised steel S250 G D + Z275 – M A C – EN1147. Elastic limit guaranteed to 25 daN/mm2. This requirement is unique on the market.
Each storage tunnel is calculated in accordance with standard NF EN 13031-1, which takes into account the climatic stresses (snow, wind and altitude) in your area. Easy to install, our tunnels do not require significant engineering. The result of long experience in technical fabric design, we guarantee our covers for 10 years. At a minimum, authorisation to work is required to install this storage tunnel. According to the decision by the civil service, a building permit may be required regardless of the height of the tunnel (the 4 m height limit overriding the building permit rule is valid for greenhouses used for market gardening or horticulture).
Optional: RCY offers systems for insulation, gable doors, protective covers, and several colours are available
NEW! If you are an individual or a single-member EARL, we can prepare your building permit file for your agricultural tunnel for you.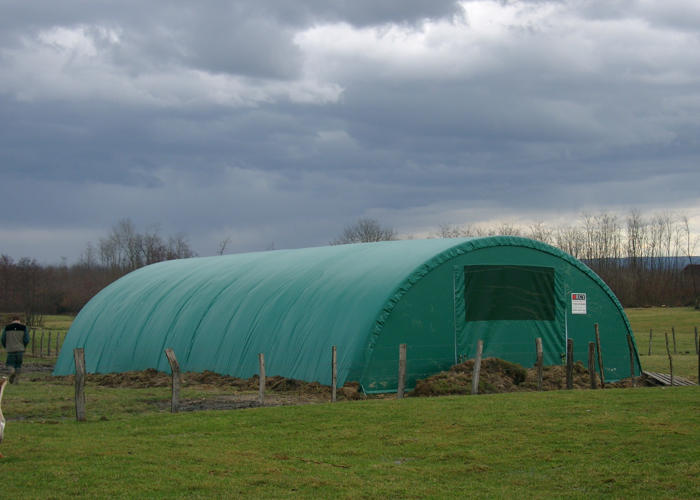 Our others agricultural storage tunnels